Posted by - Kelsey Matthews \
December 2, 2018 \
Filed in - Art & Culture \
#argentina #buenos aires #culture #art #expat \
1,410 views \ 0 comments \ 0 likes \ 0 reviews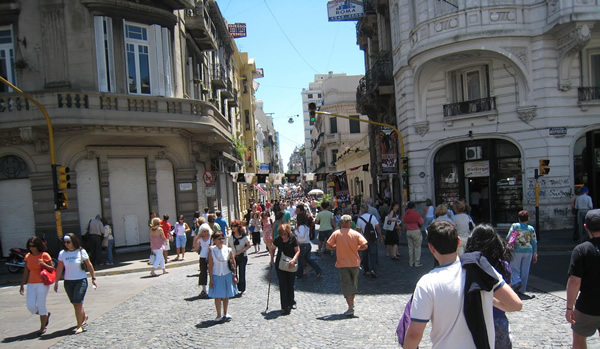 Living in Argentina promises a fulfilling life in a beautiful, diverse and culturally rich country. It is the second largest country in South America and the 8thlargest in the world. It is divided into four main parts: the Pampas, a flat area of land in the centre; Patagonia; a large area of expanse in the south; the sub tropical North and the Andes mountain range.
Argentina is notorious for its European influences and its capital city, Buenos Aries, is often compared to European cities like Paris and Rome. It is also well known for its countryside and the traditional life and values of the gauchos, Argentinean cowboys who, to this day, play an important role in the Argentinean culture.
---
Argentina as an expat destination
Argentina is increasingly becoming a popular expatriate destination and it is particularly appealing to retirees, who are searching for a more relaxed lifestyle in a pleasant environment.
Health services in Argentina are good, especially when compared with those on offer in other countries within South America. There is both public and private healthcare available for expatriates and most hospitals are able to offer highly qualified healthcare professionals, many of whom have studied overseas. Private healthcare here is also low in price when compared to other expatriate destinations.
All public schools adhere to a standard national curriculum that is set by the Argentine National council of Education. However, many expatriates living in Argentina enroll their children in private educational institutions, as it is generally acknowledged that the standard of education is higher in such schools.
---
Cost of living in Argentina
Argentina has developed a reputation for being one of the cheapest places in South America in which to live. According to the Mercer World Wide cost of living survey 2012, Buenos Aires made the region's biggest jump up the list from 159 to 121, following strong inflation, which considerably increased the cost of goods, and an increase in accommodation cost. However, expats who are paid in Euros, pounds or dollars will have a very comfortable standard of life here. Our international relocation guide to living in Buenos Aires contains a detailed run down on the prices you can expect to pay for everyday goods and services in this city; from childcare, cleaning services and owning a car through to the cost of a meal or a cinema ticket. Everything you need to know is included.
---
Language
The official language of Argentina is Spanish and this language is used throughout the country. Buenos Aries has its own city slang that is referred to as "lunfardo." English is widely spoken throughout the country, especially within business circles, and it is a mandatory subject in all state schools.
---
Climate
Argentina lies south of the equator meaning that its seasons are the reverse of those experienced in Europe and North America. Summer in Buenos Aires occurs during the months of January and February and during this time the weather is hot and humid. Winter, on the other hand, can be damp and chilly. Rain falls throughout the year in Argentina and ranges from between 100 cm per year (39 inches) in Buenos Aires to less than 50 cm (20 inches) in Mendoza in the foothills of the Andes.
---
Expat job and career opportunities
During the recent economic crisis many local Argentineans lost their jobs and- while the situation is slowly improving- this means that there is a lack of job opportunities for expatriates living in Argentina.
People who are able to speak fluent Spanish will have a much higher chance of gaining employment while living in Argentina, providing they are prepared to work for relatively low salaries compared to that they can earn in western countries.